Mainstation ULTRA NEXT MS 0106 , MSC 0106 & MS 0106 XA on Trolley
The ULTRA NEXT stations "MS ULTRA 0106", " MSC ULTRA 0106 & MS 0106 XA monuted on a trolley, is for a single user only and includes a compressor for including compressed air for foam. The mainstation is controlled by a physical flow switch located on the front of the unit. When the change-over handle is placed in the rinse or the foam position, the pump is automatically on standby. And it starts only if the gun or the low-pressure valve is opened. It is extremely easy to use as it has no physical start/stop switch, and it has no handle to toggle the air on and off. Finally, it does not have a separate start/stop switch for the compressor. Functions are kept simple to make it easy and safe for the operator to use.
The ULTRA NEXT technology is very flexible and will allow for 2 chemicals in the same injector block, consequently there is only a single outlet on the unit. This means that the operator does NOT have to change hose positions when toggling between chemicals - again making the system easy and safe to use. MS ULTRA NEXT 0106 program comes with a choice of a number of standard accessory kits.
1) Connect power, water and chemicals to the unit (and possibly air - MS ULTRA 0106)
2) Connect a hose with a nozzle or foam gun to the unit
3) By turning the handle, choose water, chemical 1 or chemical 2
This is how easy it is!
Specifications
Simultanoues users

1

Pump pressure at 3 bar inlet pressure

8,5 bar

Maximum water consumption

30 l/min

Minimum/maximum inlet pressure

2/4 bar

Maximum temperature

70 °C

Maximum power consumption

0,5 + 0,75 KW

Standard voltage

1x 220-240
Performance highlights
L/min. - Standard water consimption

Bar - Pump pressure at 3 bar inlet pressure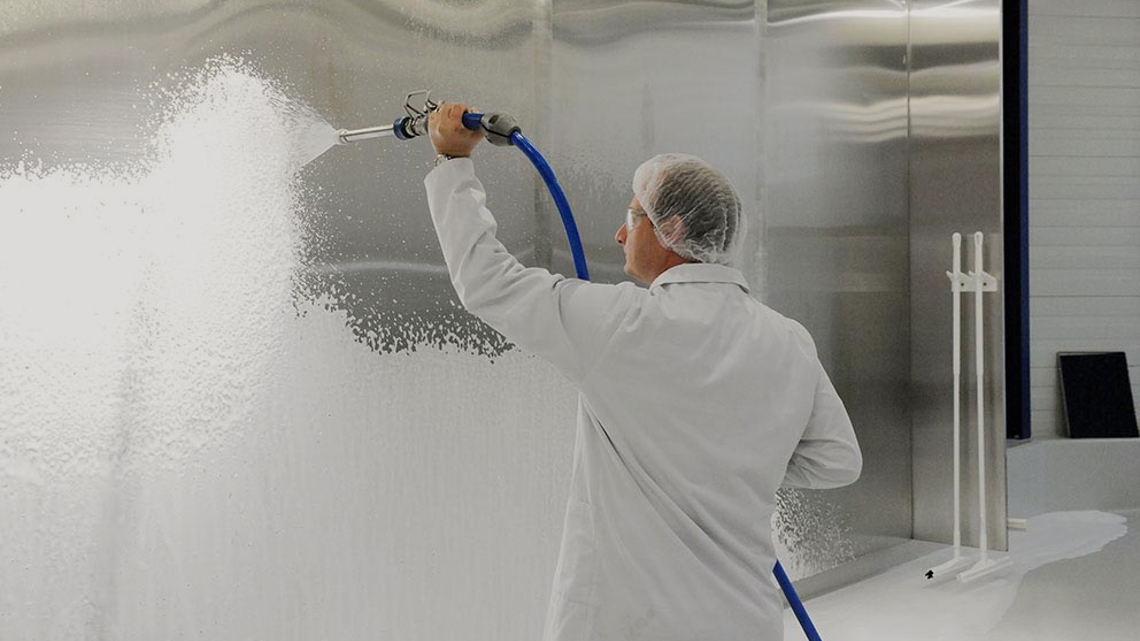 Flexible, intuitive, powerful and easy to use
Efficient

Less pressure loss means more cleaning power, which is equivalent to faster cleaning and less water usage.

High Quality

Engineered to last. Only high-quality components and high-grade stainless steel.

Long lifetime

The long lifetime of the product reduces the overall environmental impact.
Easy to Operate

The Satellite is designed to be as easy as possible to use. Only one handle to change between 4 different cleaning tasks. Color coding makes it easy to understand for the user which cleaning chemical he is currently using.

The green choice

Every aspect of the satellite is designed and engineered to reduce the overall environmental impact of the satellite. High efficiency and a long lifetime reduce the total environmental impact significantly.
Industries where we make a difference