MS NEXT 0327
The MS NEXT 0327 Mainstation is a complete cleaning device for wall mounting with integrated booster pump for rinsing, foaming and disinfection. The system can be supplemented with an additional Satellite stations. The system is capable of handling 3 chemicals in a single block with only one outlet! This makes it extremely easy and safe to use for the operator.
All industrial Main Stations are equipped with the best energy-optimized motor-technology available from Grundfos (IE5). This also includes a built-in display which enables the user to read out multiple date. This makes it very easy for the operator or maintenance personel to locate any faults in the system (e.g. lack of water pressure).
Specifications
Simultanoues users

3

Maximum water consumption

100 l/min

Minimum/maximum inlet pressure

2/10 bar

Maximum temperature

70 °C

Maximum power consumption

4 KW
Performance highlights
L/min. - Maximum water consumption

Bar - Outlet pressure at 7 bar inlet pressure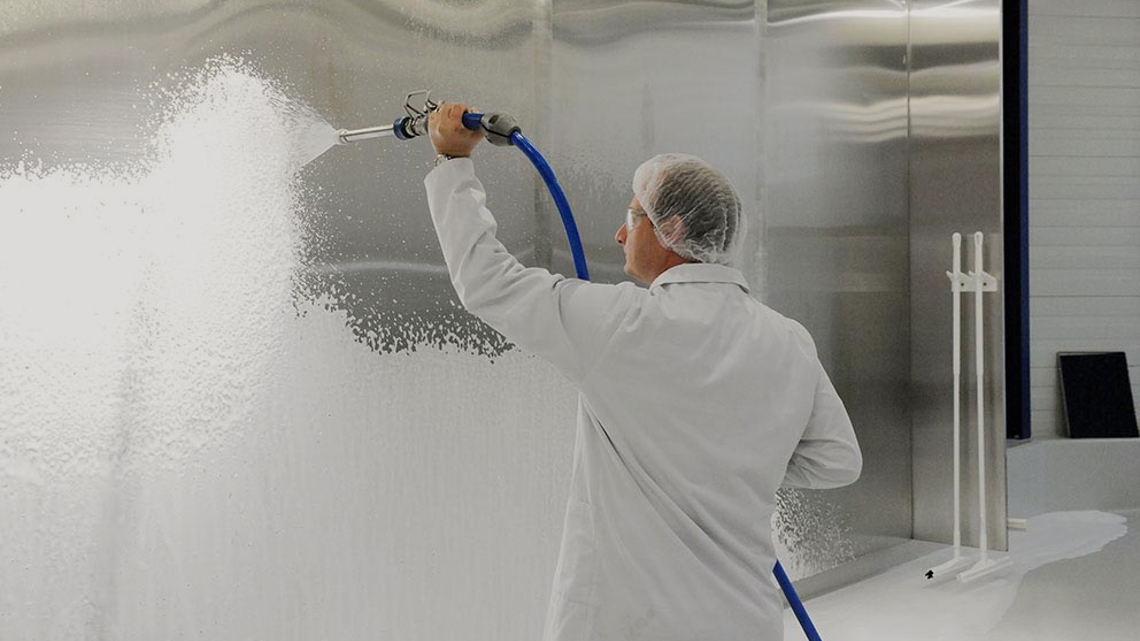 Flexible, intuitive, powerful and easy to use
Efficient

Less pressure loss means more cleaning power, which is equivalent to faster cleaning and less water usage.

High Quality

Engineered to last. Only high-quality components and high-grade stainless steel.

Long lifetime

The long lifetime of the product reduces the overall environmental impact.
One Handle Operation

One handle for 4 cleaning steps. Choose between Rinse and 3 different Cleaning Chemicals with just one handle. Compressor and Pump start automatically, depending on the chosen function.

Unmatched Efficiency

The Block is designed to give the water as less as possible resistance. Therefore the Next Satellite is and has been the most efficient Low-pressure Satellite for the past 10+ years.

Easy Access for Service

The smart design makes it easy to access the Satellite and carry out service and maintenance.

High Quality Foam

The Next Block is designed with a mixing chamber to ensure the optimal mixing of Water, Chemicals, and Air to ensure the best possible foam quality.
Industries where we make a difference