Mainstation NEXT MS 0112
The MS 0112 is a mainstation for single and independent use and it is designed for small food plants, supermarkets,and large kitchen areas. It includes an advanced Grundfos that used the latest and most efficient technology (EI5). This includes a frequency controller. The pump increases the inlet water pressure up to 14 bar (depending on the inlet pressure avaliable). The built-in compressor in MSC NEXT 0112 is only in operation when the change-over block is in foam position and the pump is running. MS NEXT 0112 / MSC NEXT 0112 has no separate start/stop and no separate handle to switch the air on and off. All functions are operated by a single handle on the side of the unit, making it extremely simple to use.
1) Connect power, water and chemicals to the unit (and possibly air - MS 0112)
2) Connect a hose with a nozzle or foam gun to the unit
3) By turning the handle, choose water, chemical 1, chemical 2 or chemical 3
This is how easy it is!
The unit comes with a full set of accesories :
3x Chemical limiting nozzle set
25/30 Rinsing nozzle - "High Impact"
25/30 Rinsing Lance - "High impact"
50/200 Foam nozzle
40/30 Disinfection Nozzle
Nozzle holder
(all nozzles come in stainless steel)
Specifications
Simultanoues users

1

Pump pressure at 3 bar inlet pressure

14

Maximum water consumption

40 l/min

Minimum/maximum inlet pressure

2/10 bar

Maximum temperature

70 °C

Maximum power consumption

1,1 KW

Standard voltage

1x 220-240
Performance highlights
L/min. - Standard water consimption

Bar - Pump pressure at 3 bar inlet pressure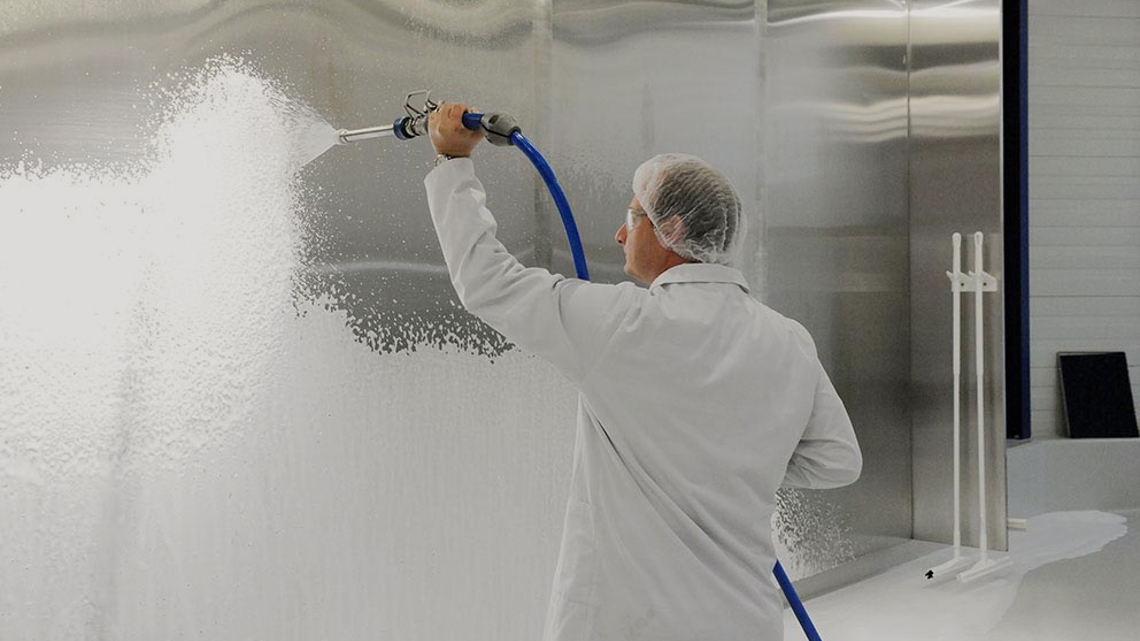 Flexible, intuitive, powerful and easy to use
Efficient

Less pressure loss means more cleaning power, which is equivalent to faster cleaning and less water usage.

High Quality

Engineered to last. Only high-quality components and high-grade stainless steel.

Long lifetime

The long lifetime of the product reduces the overall environmental impact.
One Handle Operation

One handle for 4 cleaning steps. Choose between Rinse and 3 different Cleaning Chemicals with just one handle. Compressor and Pump start automatically, depending on the chosen function.

Unmatched Efficiency

The Block is designed to give the water as less as possible resistance. Therefore the Next Satellite is and has been the most efficient Low-pressure Satellite for the past 10+ years.

Easy Access for Service

The smart design makes it easy to access the Satellite and carry out service and maintenance.

High Quality Foam

The Next Block is designed with a mixing chamber to ensure the optimal mixing of Water, Chemicals, and Air to ensure the best possible foam quality.
Industries where we make a difference
123