The Foamico Next Technology has been the most efficient cleaning Technology, since the release of the first edition in 2011. The Block was engineered to reduce pressure loss significantly compared to conventional cleaning equipment. At the same time, its robust and smart design makes it very easy to operate and ensures a very long lifetime.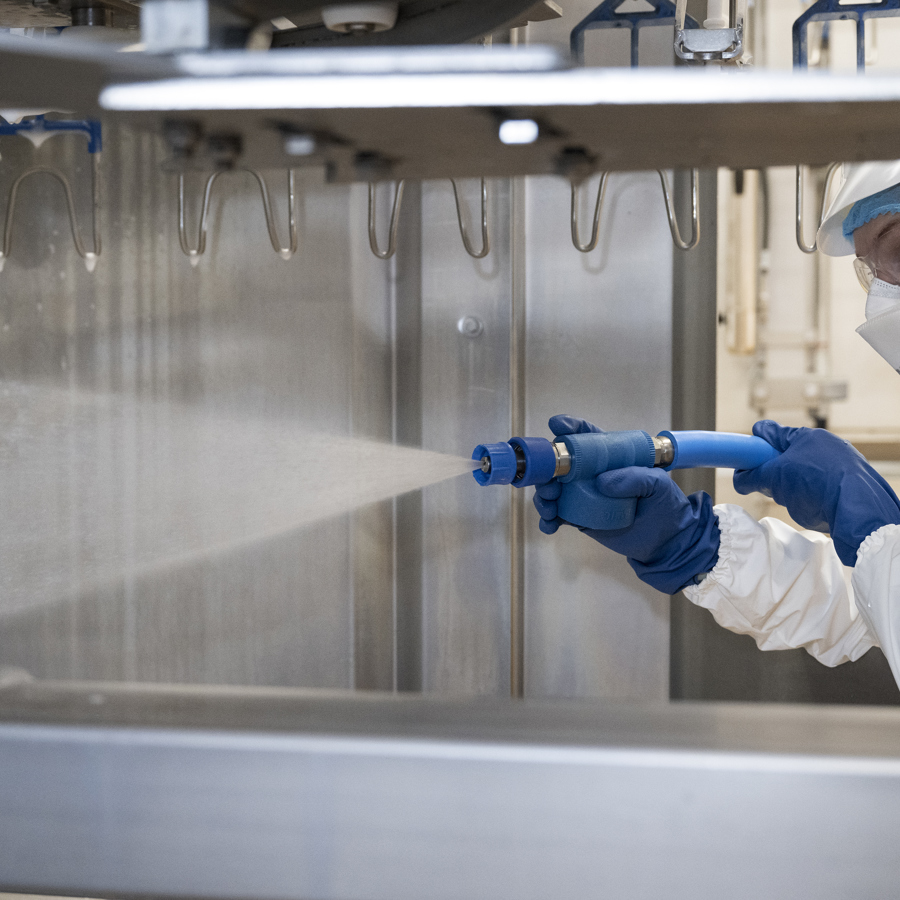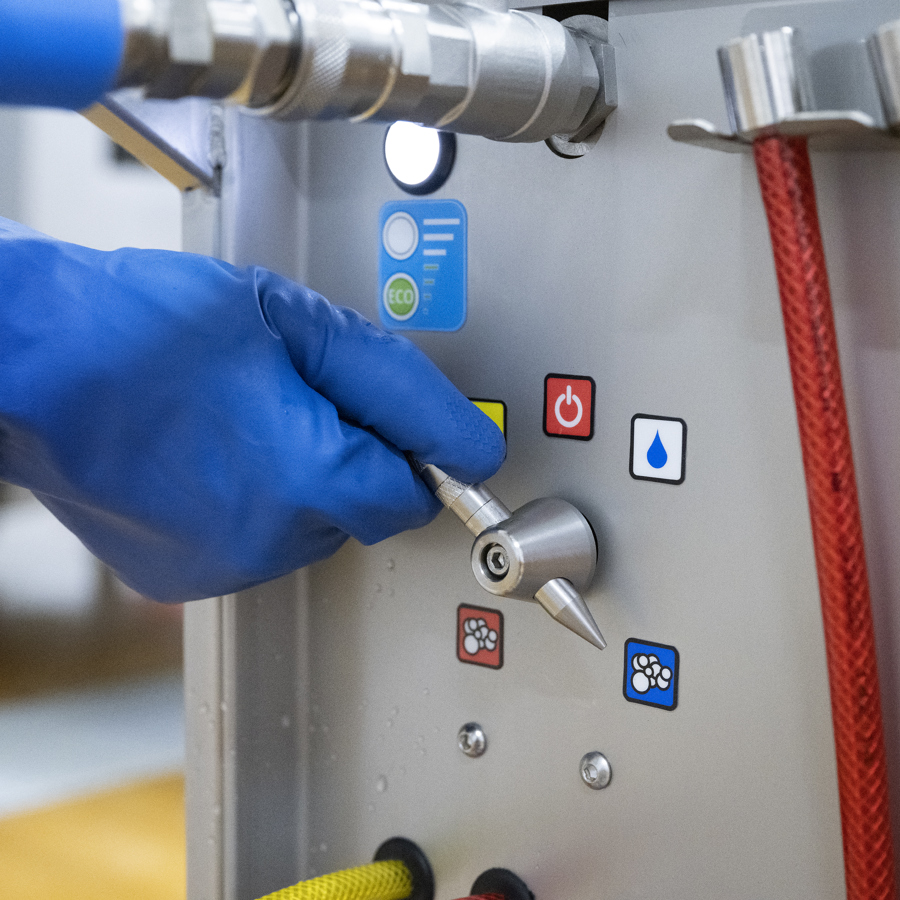 The Next handle is designed to be robust and easy to operate. The color coding makes it easy for the user to see which cleaning agent he is using.


The automatic start and stop of the pump and compressor ensure that the cleaning staff can concentrate 100% on their job.
One Handle Operation

One handle for 4 cleaning steps. Choose between Rinse and 3 different Cleaning Chemicals with just one handle. Compressor and Pump start automatically, depending on the chosen function.

Unmatched Efficiency

The Block is designed to give the water as less as possible resistance. Therefore the Next Satellite is and has been the most efficient Low-pressure Satellite for the past 10+ years.

Easy Access for Service

The smart design makes it easy to access the Satellite and carry out service and maintenance.

High Quality Foam

The Next Block is designed with a mixing chamber to ensure the optimal mixing of Water, Chemicals, and Air to ensure the best possible foam quality.