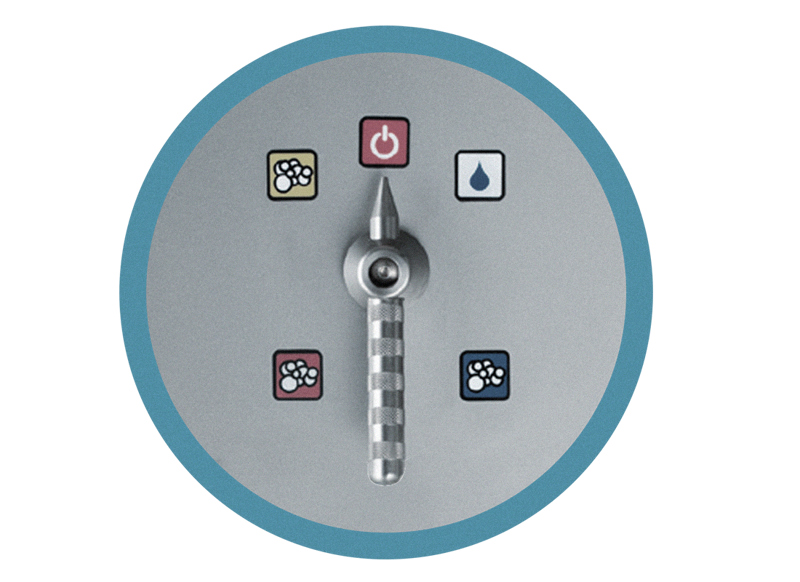 Covers complex
needs, but are
easy to operate
Our Next Technology remains the only technology in the market that can operate with 3 chemicals and rinse through one and the same outlet, without the use of additional valves. A full mechanical change between all operations makes our equipment second to none in terms of reliability, ease of use and lifetime.
Decentralized

Our wide product range of equipment for decentralized open plant cleaning ensures that we always have the right product mix for your situation.

Mobile solutions

Our mobile cleaning solutions are available with- and without a built-in compressor. Our mobile stations are based on the Next Technology and can operate with 3 chemicals + rinse through one and the same outlet. The stations operate with only one handle, which makes the station very intuitive to use. All components and materials are of high- quality, ensuring high reliability and a long lifetime.

Pre-diluted

Prediluted solutions avoid concentrated chemicals in the production area. A high degree of reliability and ease to use. Flexible product mix, to meet your needs.

Automated Cleaning

Automatic cleaning can decrease the time spent on cleaning, reducing water- and chemical usage and releasing cleaning staff from long and tedious cleaning steps. Automatic cleaning thereby reduces the environmental impact of the cleaning process significantly.